Urban One, a Black-owned Washington media company, is working with Peninsula Pacific to propose a $517 million casino resort project. The proposed casino resort and live music theater would be built on property in South Richmond that is currently owned by Philip Morris USA, one of the city's largest employers. The project was made possible, after the state legalized casinos for the first time last year. Now Urban One is trying to build the first casino with African American ownership in the state.
A New Contender
Urban One and Peninsula Pacific Entertainment, the owner of Colonial Downs Group, are hoping to capitalize on a potential casino that has been in the works since the legalization of casinos in the state of Virginia. Urban One owns more than 50 radio stations in over a dozen markets along the east coast. Tin Richmond, they own four radio stations, which are known for having a predominantly African American audience. Urban One already has a 7% stake in MGM National Harbor casino resort in Maryland, but this new proposal reflects a new focus on creating economic opportunities for minorities in Virginia. Despite their relative lack of experience in the industry, Urban One made a smart choice by selecting a worthy partner.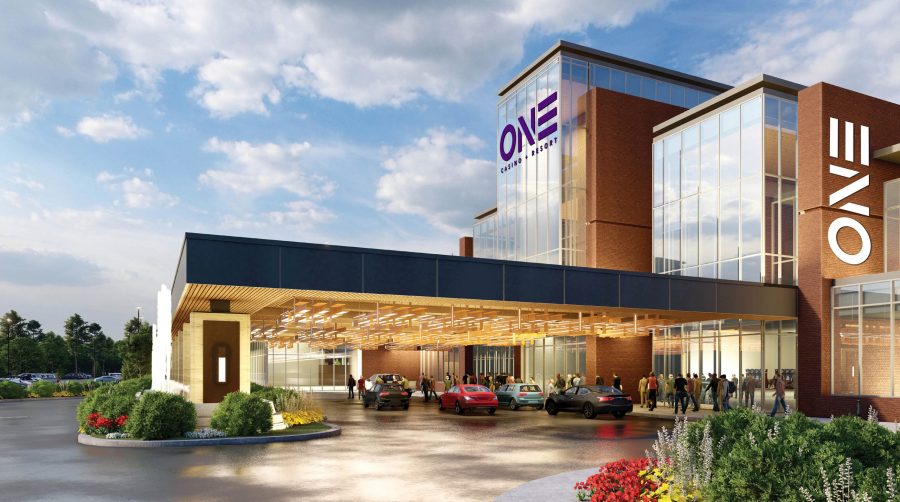 Alfred Liggins, Urban One CEO, confirmed that the media company would be the majority investor in the potential casino resort project. In a statement to the Richmond Times-Dispatch, Liggins shared that the group was excited to submit a proposal that includes a unique gaming, dining, and live music destination that would be the only black owned casino in the state. Minority ownership has been a major focus of the latest casino legislation adopted by the General Assembly, and Urban One hopes that they will soon become the proud owners of the ambitious project they have proposed.
Details of the Project
Liggins promises that the proposal will be an appropriate reflection of the community they have proudly been a part of since 1999. The ultimate goal is to produce a final product that reflects the local flavor of Richmond while uplifting the community.
The proposed $517 million casino resort and live music theater be built on 100 acres owned by Altria Group Inc., the parent company of Philip Morris USA. Altria has offered no comment on the real estate transaction that would be necessary to make this project a reality, but they have acknowledged the area, which is located just south of a major cigarette manufacturing complex, could benefit from further development. Steve Callahan, a spokesman from Altria, shared that any decisions made about the land should involve the Richmond community.
The proposed casino resort project would include nearly 90,000 square feet dedicated to casino games, 150-room hotel, as many as a dozen restaurants and lounges, and 3,000-seat entertainment venue. A number of other outdoor recreational features could also be included. The venue, which could host up to 200 live music events a year, would make an ideal casino resort destination for people throughout the United States.
Virginia's First Casinos
Virginia passed a state law last year that allows legal casino gambling for the first time. Previously, Virginia's gambling laws were relatively strict, banning casinos and greyhound racing specifically. The state does allow betting on games of chance in private residences and the Commonwealth runs a statewide lottery.
The new legislation opens the door for casinos in five different cities, after voters approved them in local referendums. Norfolk, Portsmouth, Danville, and Bristol have all approved casino projects; Richmond is still waiting, but they will get their chance next November. Last week the city announced that an evaluation panel including two City Council members and seven administration officials will review all Richmond casino proposal, while seeking additional support from an outside consulting firm. After reviewing the proposals, the panel will make recommendations to Mayor Levar Stoney and work to vote on a recommended operator and location.
Urban One and Peninsula Pacific have to wait and see how far their proposal can go. Their primary competition will come from the Pamunkey Tribe, who already has secured a project for a casino in Norfolk.