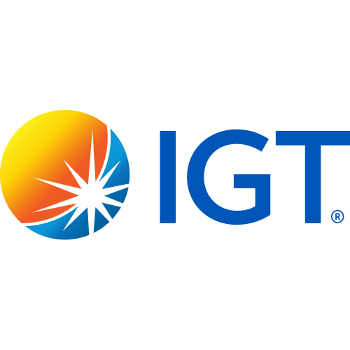 International Game Technology (IGT) has been manufacturing some of the most popular slot machines in the world for several decades. With more than 12,000 employees working in offices spread across approximately 100 countries, the company is able to handle every stage of their business in-house; from designing and manufacturing slot machines, to software development and product distribution.
Though IGT slot games are available at casinos in various countries around the globe, one of their largest markets is the United States. Iconic IGT games like Wheel of Fortune, Top Dollar, Cleopatra and Megabucks can be found inside of nearly every US casino, including many in Las Vegas. Some people have estimated that up to 75% of all electronic gaming machines in the United States are manufactured by IGT.
IGT Slot Machine Reviews
Wheel of Fortune
Types of IGT Slot Machines
IGT designs, manufactures and distributes two different types of slot machines. The company offers both video reel and classic "spinning reel" slots with over 400 game titles in total. While video slot machines use the latest gaming technology, their classic slots have stood the test of time and remain extremely popular in casinos to this day.
Classic Slots
All of IGT's classic slot machines utilize old fashioned mechanical reels. There are currently over 100 different game titles in this category, and machines are available in either 3-reel or 5-reel varieties. Some of IGT's most popular games fall under the classic slot machines category, with titles like Wheel of Fortune and Top Dollar, which both offer exciting bonus features.
Video Reel Slots
There are more than 300 different IGT video slot machines available with 3, 4, 5, 6, 8, 19 or 20 reels. While some newer titles were developed specifically to be used on video slots, IGT also adapted many of its existing games for these types of machines. IGT's video slot machines generally have better graphics, are more interactive and have more unique in-game features.
Mobile Slot Games
As slot apps and casino apps have become more popular in the Apple and Google Play Stores, IGT has taken advantage of this trend by acquiring Double Down Casino. They now feature many popular IGT games as well as new slots on the Double Down Casino app. This not only lets players enjoy their favorite games while they're away from the casino, but it also allows IGT to test out new games before releasing them inside of real casinos.
IGT Progressive Jackpots
With thousands of their slot machines being spread across casinos in the United States and several other countries, IGT has taken advantage of this by offering progressive jackpots in over 20 different US markets. Many of their slot machines are linked to a progressive jackpot network which are each pooled together and build up over time as more people bet on machines in a network.
These jackpots can range from as low as a few hundred thousand dollars all the way up to tens of millions of dollars depending on the denomination and type of game. The markets where IGT progressive jackpots are available are listed below:
IGT Progressive Jackpot Networks
Arizona
British Columbia
California
Colorado
Connecticut
Florida
Idaho
Iowa
Kansas
Louisiana
Manitoba
Michigan
Mineesota
Mississippi
Nevada
New Jersey
New Mexico
New York
North Dakota
Oklahoma
Oregon
Rhode Island
South Dakota
West Virginia
Wisconsin
Wyoming
Within each of these markets, there are different games available. Among them, Wheel of Fortune and Megabucks generally have the largest progressive jackpots. While some of these games have different machines, denominations and variations, the core progressive jackpot slot titles are listed below:
Progressive Jackpot Games
Megabucks
MegaHits
Money Madness
Powerbucks
Quarter Mania
TV Hits
Video Poker (Game King machines)
Wheel of Fortune
History of International Game Technology
While today it's a massive corporation with thousands of employees as well as offices and manufacturing facilities all over the world, International Game Technology came from humble beginnings. The company was started in 1975 by William Redd under the name "A-1 Supply". The company didn't change their name to International Game Technology (IGT) until 1981; right before they held an Initial Public Offering and went public on NASDAQ.
The company's success in the gambling industry can mostly be attributed to their early video poker machines, which became immensely popular and helped IGT establish important relationships with many casinos in the United States. IGT released their first video poker machines in the early 1970s, when they were still operating under the name "A-1 Supply" – just a few years after the company was founded.
Over a decade after the company went public, in 1996, they developed and released the Wheel of Fortune slot machine which featured large progressive jackpots. This would be, and continues to be, one of their most popular slot games ever. Today the Wheel of Fortune slot machine is available inside of virtually every casino within the United States; from California and Las Vegas to New York.
2014 Acquisition by GTECH
In 2014 IGT and all of its assets were acquired by another gaming company, GTECH, for $6.4 billion. Up until 2015, GTECH was an Italian-based company who manufactured and distributed their own casino gaming equipment to European markets. After the large acquisition – realizing the value of the IGT name – GTECH decided to keep all games under IGT, and moved all GTECH products under the IGT brand as well. To accomplish this, both IGT and GTECH would now be controlled by a UK-based holding company; International Game Technology PLC.
Click Here for Our TOP 2023 USA Online Slots Site!