Welcome to Slots Edge. While it may be virtually impossible to gain a statistical edge on the casinos when playing slot machines, that doesn't mean you can't be on the edge of the newest games, technology and offers in the slots market. Slot machines have evolved significantly since their creation many decades ago, and the age of online play and advanced design have made them more dynamic than ever.
From conventions touting newly created slot ideas to online casinos launching around the world with your favorite brick and mortar, live slot machines, there is more news in the world of slots than you might ever be able to imagine. Slots Edge not only includes reviews and details on all of the classic, mainstay slot machines that you can find in casinos, but we tell you about the new releases and features as well.
Slot Machine Reviews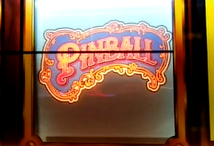 The appeal of any given slot machine, like almost anything in life, is in the eye of the beholder. Your least favorite game may be someone else's top pick. Maybe you have a number of machines that you find fun, or perhaps you are looking for some new games from your favorite manufacturer. No matter your slots preference, Slots Edge will provide you with the facts about almost every slot machine that has ever existed.
Since the quality and overall favorability of any given slot machine is up to the individual user, Slots Edge focuses on the facts of the game. We will tell you who produces a slot, whether there is a bonus round or progressive on the game, and how many different variations of the game can commonly be found. The thing about many slots is that, even though you may play a certain title or theme in your local casino, there may very well be an entirely different version of that same game elsewhere.
There are many different ways that the "same game" can vary from machine to machine. For example, denominations, paylines and progressive features can all change, even if you are playing a slot with the same exact name.
For example, take the world famous slot from IGT, Wheel of Fortune. This is a game that almost every live casino offers in abundance, but you may find the slot offered in denominations that range from 10 credits of 25 cent wagers to one wager of $100 per spin. Beyond this, some variations of the game may offer multiple types of bonuses, multipliers, or progressive awards than others. This is just one example of how slot machine reviews need to deliver the facts and be unbiased, since even specific games can have dramatic differences from casino to casino.
We encourage your input on our individual slot reviews, and in fact, we prefer to look at them as more of a guide and informational article than as a review, since in the end, a true and honest review can only be provided by real players.
Online Slot Reviews
Sometimes online slot machines are very similar to their live casino counterparts, and other times they are a different beast altogether. While there are many slot providers that now offer the same slots online that are offered in brick and mortar casinos, the majority of online slots are from software creators that produce entirely different themes and games.
The experience of playing slots online is undoubtedly a very different one from playing in an actual, physical casino, and that can be either a good or bad thing. Some online slots are very exciting and offer elements that a physical casino just can't, but others may put you to sleep.
In addition to a different type of gameplay, online slots are also part of a much, much larger catalogue of game titles and themes. It is much easier to create an online slot than it is to put one on an actual casino floor, which is why there are so many more games to choose from. We cover the games from small and large online slot manufacturers alike and tell you what to expect when playing them.
Over time, it is likely that you will see more and more traditional, live casino slot machines find their way to online casinos, whether in the United States, Europe, or anywhere else (and sometimes both!). The online slot landscape is the most quickly changing of the slot gambling world as a whole, and we aim to keep you as in line with the curve as possible.
Online Slot Casinos
It goes without saying that online slot casinos are different than physical casinos in just about every way. First, there are many different types of online slot casinos around the world. You may be playing at the online counterpart of a brick and mortar US casino brand, like Golden Nugget or Virgin, or you may be playing in the UK at bet365, or you may be playing at an online slots site that is located off-shore.
There are many considerations when deciding both if you should play online slots and, if so, ultimately where you should join. Everything from fairness to payback percentages to deposit options to trustworthiness should be clear before you decide to play online slots for real money at any casino.
Our online slots guide will help you navigate the sometimes confusing world of online casinos, and even provide you with an unbiased look at what to expect from any given website. Not all casinos are created equally, and this is never more true than when discussing playing online slots.
Slots Edge is always interested in your honest feedback, whether it is on the newest release of Buffalo from Aristocrat or an online casino that you believe is acting unfairly towards players. We encourage you to leave comments or to even contact us if you have valuable feedback that you think can be of use to other readers. There are thousands and thousands of slot machines to be played, and Slots Edge wants to ensure that all of the slot enthusiasts in every corner of the globe are having a fun and fair time while playing their favorite games.
Click Here for Our TOP 2023 USA Online Slots Site!