The Plainridge Park Casino opened its doors on Wednesday morning at 8 a.m. for the first time since closing due to the coronavirus pandemic. States throughout the country have already begun reopening casinos, including neighboring Rhode Island and Connecticut. Taking a look at the successful safety practices put in place at these facilities, Plainridge and the state of Massachusetts hope to successfully relaunch the industry in their state.
Gambling in Massachusetts
Residents in the state of Massachusetts have come to know a wide variety of legal betting options outside of the state's lottery; however, these options became extremely limited once brick-and-mortar locations were forced to close their doors in March, due to fears surrounding the spread of COVID-19.
Within the state, residents have had the pleasure of wagering on licensed horse and dog racing, doing so at a number of tracks and pari-mutuels. Plainridge Racecourse is one of two active racetracks within the state, making it a large attraction for those interested in wagering on harness racing. Massachusetts is also home to a number of commercial and tribal casinos, where residents can enjoy slots, table games, and a number of other casino staples. Plainridge itself does not offer table games but is home to roughly 1,500 slot machines. These enticing gaming options were completely wiped out three months ago, when businesses throughout the United States were forced to suddenly close their doors, dealing a serious blow to the gaming industry. Now, as states begin reopening businesses, facilities like Plainridge are hoping to get back on track.
New Safety Accommodations
Like many casinos reopening around the country, Plainridge has taken into consideration a great number of safety precautions to ensure that patrons could return to play without forcing another closure. In order to achieve this goal, Plainridge has minimized contact between customers, established regular cleaning protocol, and rolled out a number of rules to help enforce social distancing. Some of these changes are immediately apparent to anyone who is returning to the casino for the first time in four months.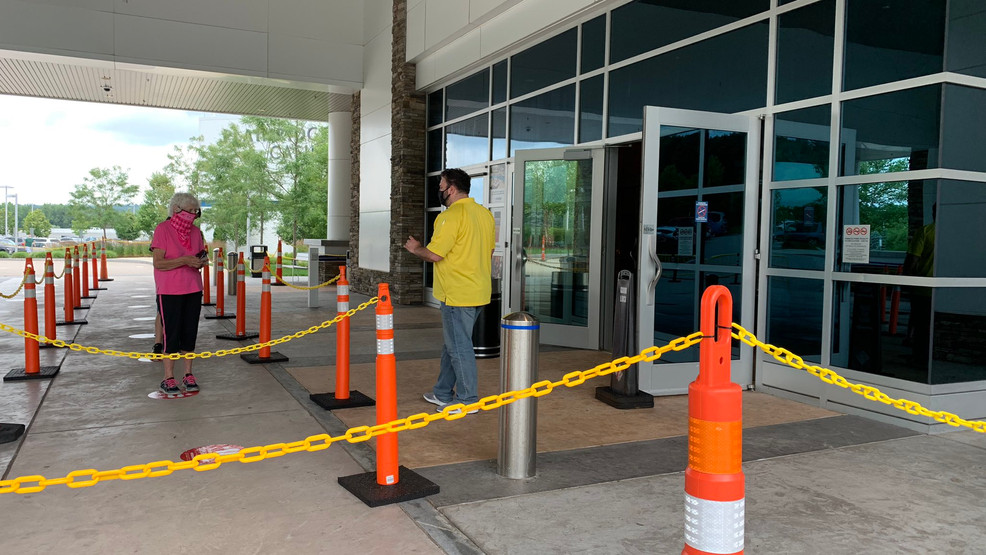 At the public entrance to the slots parlor and horse track, guests are greeted with rope stanchions to ensure that they are maintaining appropriate social distance when entering the premises. All guests are required to wear masks and the casino will be using kiosks to monitor the temperature of those who are entering the building. Throughout the casino, a number of plexiglass partitions have been erected to place a divider between players, and between players and casino employees. The partitions are a result of the guidance provided by the Massachusetts Gaming Commission. The commission also had Plainridge close about half of their 1,500 slot machines in order to keep customers six feet apart. In the dining area, tables have been spread out to accommodate for the recommended six-foot space deemed appropriate for social distancing. While these changes are noticeable, casino workers hope that they will not negatively impact the customer experience.
Before closing due to the pandemic, Plainridge was operating 24 hours a day seven days a week; Under the current circumstances, the casino plans to run on reduced weekday hours, from 7 a.m. to 2 a.m.. On Fridays and Saturdays, Plainridge will be open for the full 24 hours. Plainridge also expects to resume harness racing as early as next week.
Leading the Vanguard
Lance George, the general manager of Plainridge, expressed his relief in the fact that the casino's employees can finally return to work. Due to the sudden closure, employees at the facility were laid off or furloughed over the past few months. The unexpected cuts saw the casino's workforce drop from 450 to just 20 over the three-month period. While there is no guarantee that the casino industry will be booming upon reopening, George is hopeful that Plainridge will bring in enough business to get back on track and help some of his employees get back to work.
Plainridge Park Casino was the first to open its doors in the state, but other casinos hope this is the start of the industry getting back to business. The gambling and hospitality industry throughout the country has suffered during this period, but now casinos and resorts are preparing to reopen under new safety guidelines like the ones that Plainridge have put in place. Since Plainridge's reopening, both Encore Boston Harbor and MGM Springfield have announced their decision to open early next week, presumably under similar safety guidelines. Just across state lines in Rhode Island, Lincoln and Tiverton casinos have been open since last month, while Connecticut casinos opened a few weeks ago. As Massachusetts begins to reopen their own casinos, officials throughout the state hope that the industry can continue to trend in the right direction.