For many of the city's residents, the reopening of Detroit's three gambling halls could not have come at a better time. The long-awaited reopening of the MGM Grand Detroit, Greektown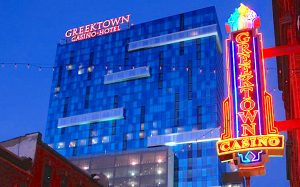 Casino, and MotorCity Casino Hotel has been overdue according to local resident Curtis Martin. The 87-year-old had high hopes of winning as he entered Greektown Casino on Wednesday. He said, "I'm glad they're opened, but I think they've been closed for too long."
Greektown Casino and MotorCity Casino opened to the general public this past Wednesday. MGM Grand Detroit had a soft opening on Wednesday and reopened its doors officially on Friday. Said Matt Buckley, Senior Vice President of Marketing and Operations at MGM Grand Detroit, "we wanted our best customers to get the first taste of what the new normal is and there are so many new safety protocols, it's definitely a different experience." He went on, "we wanted our team members to get used to it too before we have the masses come in and overwhelm them."
A Different Casino Atmosphere
Martin and other casino guests did not walk in to the same gambling hall they once knew. Due to the fallout of Covid-19, casinos were required to adhere to numerous state-mandated safety guidelines in order to reopen. Safety measures included sanitation stations, spaced out seating at the slot machines, temperature checks, and overall fewer patrons on the gambling floor. Michigan guidelines stipulate only 15% occupancy is permitted.
At the soft opening on Wednesday, MGM Grand Detroit dealers worked behind plexiglass barriers. All the while, cleaning crews worked throughout the casino keeping slot machines and commonly touched surfaces clean. The casinos also set up nearly 200 sanitation stations made up of sinks, hand sanitizer, and wipe dispensers.
Much Needed Relief
The bright side is that the reopening has allowed hundreds of casino employees and staff to return to work. "This decision allows us to initially recall up to 50% of our staff, providing critical employment and health benefits," says Bruce Dall, President of MotorCity Casino Hotel. MGM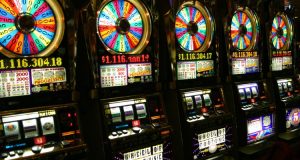 Grand Detroit was able to recall just under half of its 2,800 employees.
All three casinos were suffering under the forced shutdown. For the same period in 2019 the three casinos reported a combined revenue of $735.4 million according to the Michigan Gaming Control Board. This year, that number was down to a year to date total of just $299.2 million, a drop of roughly 60%.
The City of Detroit saw the effects of the shutdown in the form of lost tax revenue. Whether this restricted reopening will make up for lost revenue remains to be seen. David P. Massaron, Chief Financial Officer for the City of Detroit said Wednesday, "In our budget, we assumed we would be receiving $3 million per month in early months as the casinos reopened. At this point it is unclear that revenues will be at that level." Still, having the casinos opened at all is a far more favorable scenario for the city than continued closures.