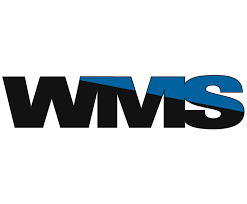 WMS Gaming can trace its history back a great deal further than most other modern-day slot makers. Though the company was only officially founded in 1991, its parent company can trace its roots to the wake of World War II. WMS Gaming's current parent company is headquartered in Las Vegas, Nevada and lays claim to nearly 10,000 total employees. To say that they are an industry leader as it relates to slot games—specifically video slots—would be nothing short of an understatement.
WMS slots can be found at casinos the world over, but they are found in the United States more than anywhere else. Their video slots are extremely noticeable because of their unique themes, often partnering with major motion picture series. James Bond, The Lord of the Rings, and Star Trek are just a few of the movies that WMS has based slot games on.
WMS Slot Machine Reviews
Types of WMS Slot Machines
Of the complete family of WMS slots, the overwhelming majority of them are video reel slots, however they do boast a selection of classic reel slots. When we say classic reel, the reality is that WMS produces a newer take on classic reel slots. All things considered, WMS does well to meet the needs of all types of slot players and is consistently switching up their themes and offering new game types.
Classic Slots
From the company's founding in the early 1990s, WMS has always favored video slots. With that being said, their TwinStar 3RM (3 reel) gaming cabinet is dedicated to providing a classic slot experience with all the trappings of modern-day technology and gameplay. While these slots feature only three reels, they also boast LED Lighting and HD displays to liven and brighten up the gameplay experience. When placed next to the other, dated reel slot games, these WMS reel slot games really stand out.
Video Reel Slots
Video slots from WMS featuring a varying number of reels, but five-reel games are what you will find more often than not. What helps WMS video slots stand out from the rest of the crowd is the fact that they feature new and innovative themes, often incorporating popular television shows or movies. The James Bond series and the Monopoly series—which has been running for over two decades now—are two of the most iconic WMS themed slot games.
Mobile Slot Games
WMS is known for their innovative gaming cabinets on the floors of brick and mortar casinos but is not as well-known for their online or mobile games. Nowadays there are plenty of mobile WMS slot games available, however it is only a fraction of their overall library. The most popular and well-known mobile game from WMS is 88 Fortunes.
WMS Progressive Jackpots
History of WMS Gaming
Williams Gaming, otherwise known as WMS Gaming, can trace its roots back to the 1940s and the founding of its parent company, WMS Industries. During the 1990s, WMS was in the business of producing pinball and other arcade-style video games, but later transitioned into the booming video game industry. At that point, the gaming arm of WMS was split into two; the video games were undertaken by the newly founded Midway Games and WMS Gaming was tasked with creating video lottery terminals for various states.
Shortly after WMS Gaming was founded, they entered the slot machine market. While their reel slot games performed well, it was not surprising at all that their biggest hit was a video slot released in 1996 by the name of Reel 'em In. It was around this same time that Native American tribes were establishing casinos on their sovereign land thanks to the 1988 Indian Gaming Regulatory Act. This turned out to be a positive thing for WMS as they rose to the top of the burgeoning market.
Glitches, Lawsuits, and Tumultuous Times
In the early 2000s, WMS Gaming hit its first real patch of turbulence by way of a glitch that disbursed slot game credits to players who did not earn them. This brought about some serious questions about the reliability and trustworthiness of WMS slot machines. What's more, another massive slot maker, IGT, sued WMS for patent infringement regarding WMS reel slot machines. This all but sealed WMS Gaming as a company that would focus almost exclusively on video slot games.
In the wake of the early 2000s, WMS introduced faster operating systems and slot titles that did well to undo the bland imagery players had grown accustomed to. Rather than card rankings, fruits, and other mundane symbols, WMS began introducing themed slots based on pop culture items such as the Men in Black film series and Monopoly board game.
In 2013, WMS Gaming's parent, WMS Industries, merged with Scientific Games and subsequently became a subsidiary of the same company. This marked the end of WMS Gaming's existence on the New York Stock Exchange but did not put an end to their production of games.
Click Here for Our TOP 2023 USA Online Slots Site!