The state of New Jersey now has legalized online casinos complete with hundreds of real money slot games, but what is now a statewide, legalized system began with just one coastal city back in the 1970s. Since then, New Jersey's gambling industry has seen almost as many ups as it has downs, but recent years have proven to be some of the best in the state's history. The following will touch upon New Jersey's long-standing history of gambling as well as the online casino options players are currently able to choose between.
From Atlantic City and Beyond
Suffering from decades of decline, the once booming seaside city of Atlantic City was in need of
revitalizing and voters in New Jersey thought that gambling might help push the city in a positive direction. As a result, a referendum was passed in the mid-1970s that legalized casino gambling to take place solely in Atlantic City.
Almost immediately, the beleaguered resorts that dotted the coastline began transforming into full-scale casinos, the likes of which existed in only one other place in the United States; Las Vegas, Nevada. For the first few decades of legalized gambling, Atlantic City was booming and profited off being the lone gambling hub east of the Mississippi River. Resorts Atlantic City was the first casino to officially open its doors, but it did not take long for other hotels to follow suit. Before long, Caesars and Ballys, along with names like Sands and the Trump Taj Mahal, became household names for gamblers all over the eastern seaboard. The 1970s gave way to the 1980s, and this was when Atlantic City really began blooming and the skyline began growing increasingly impressive.
Just as before, however, it did not take long for the boom days to vanish. By the early 1990s, shortly after Donald Trump became a figure in Atlantic City, the casinos that were just opening their doors a few years prior began filing for Chapter 11 bankruptcy, and Atlantic City again began to fade into irrelevance. The early 2000s saw many of the big-name casinos shutter their doors and change hands.
A Move to Online Casinos and Sports Betting
In 2011, looking to alter the declining course of Atlantic City, New Jersey's state government approved a bill that would legalize online gambling for those who are over 21 and physically located in New Jersey. The one caveat of this legal alteration to the gambling landscape in New Jersey is that, because state law allowed for gambling exclusively in Atlantic City, all servers supporting online casinos in the state must be physically located within Atlantic City. In addition, the state avoided any potential Federal legal complications by creating a system that ensured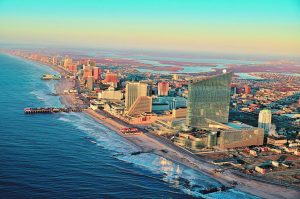 any and all bets were being placed from within the state's borders.
Almost simultaneously, New Jersey looked to legalized and regulated sports betting as a way to further expand the scope of gambling, and a law was passed in 2017 that made legal sports betting (both at casinos and online) legal. Before this all went down, gambling, specifically sports betting, in New Jersey underwent a legal battle that took the state to Federal Court to face off against the major professional sporting leagues in the United States. You see, the effort to legalize sports betting dates back to 2012, when then-governor Chris Christie signed legislation stemming from a statewide referendum into law. This legislation paved the way for Atlantic City's casinos to offer sports betting. Sports leagues such as the NFL and NBA took New Jersey to court claiming that the new state law was overruled by the 1992 Professional and Amateur Sports Protection Act, which banned sports betting in the overwhelming majority of US states. That legal battle eventually made its way to the Supreme Court of the United States, which ruled that the aforementioned 1992 Act was Unconstitutional and would be immediately struck down.
Thanks to this, sports betting was legally able to take place at Atlantic City casinos. What's more, this bit of legal warfare paved the way for sports betting to be legal and regulated in other states as well. It didn't take long for online casinos to be added to the mix, and within no time there were more than 20 operators in existence in New Jersey and dozens more across the country as a whole, all able to offer full suites of online casino games that can be played on a computer or smartphone so long as you are physically located within the state of New Jersey.
Online Casinos in New Jersey
With the field of online casinos operating in New Jersey growing increasingly crowded, it becomes difficult to tell which operator most closely fits your individual needs. Below we will profile the different operators and briefly touch on what makes them stand out from the rest of the crowd, including things like game/software selection, bonuses, and anything else you need to know.
According to New Jersey state law, every online operator must be tied to a land-based casino, all of which are located in New Jersey.
Golden Nugget Online Casino New Jersey
Atlantic City's Golden Nugget is one of the most iconic establishments in the whole of the city, and like every other physical casino also boasts an online casino that is playable within the state of New Jersey. Just like its physical counterpart, Golden Nugget's online casino boasts hundreds and hundreds of slot games. In all, there are more than 650 slot titles along with more than 30 table and video poker games.
In addition to being able to play at this online casino from a laptop or desktop computer, there is a mobile application that can be downloaded to both iOS and Android devices.
888 Online Casino New Jersey
In the UK, the 888 name is well-known as it is listed on the London Stock Exchange and prominently advertised both on TV and at sporting events. In New Jersey, the 888 online casino is tied to Caesars Atlantic City, another longstanding and respected operator. With more than 250 slot games and a total casino game lobby that edges in on 300, it is safe to say that this site covers all its bases and then some.
In addition to the large slot library, you can play table games, video poker, and even live dealer games. What's more, mobile casino games can be played on both Android and iOS devices anywhere within New Jersey. New players are offered two welcome bonuses, one which requires an initial deposit and one that doesn't.
Bet365 Online Casino New Jersey
As is the case with 888, Bet365 is another online casino brand that is well-known in the UK,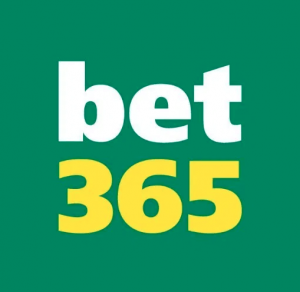 Europe, and elsewhere around the world. This online casino is tied to the newly-built Hard Rock casino. As for real money slot games, the selection at Bet365 New Jersey is nothing to write home about. In all, there are less than 100 slot titles, almost all of which are supported by NetEnt, a trusted software provider. Beyond the slots, players will encounter roughly 20 other games, including table games and other specialty casino titles. What surprised us most was the complete lack of a dedicated video poker section. Overall, the organization of Bet365 New Jersey leaves a lot to be desired. As you will find with most legal online casinos in New Jersey, there is a wealth of banking methods available, and the casino's mobile app can be downloaded to both iOS and Android devices.
BetAmerica Online Casino New Jersey
BetAmerica is unique in comparison to most other New Jersey legalized online casinos because it is owned by a US-based company, Churchill Downs Inc. While you may associate Churchill Downs with the massive annual horse race known as the Kentucky Derby, the company does a lot more than that and we have to say, their New Jersey online casino product is truly something. First and foremost, their selection of slot titles spans more than 350 games and 15 providers to comprise one of the most complete selections available in the state. Add to that in upwards of 50 table games and video poker varieties, and it is tough to have something negative to say about BetAmerica.
BetAmerica is tied to Atlantic City's Golden Nugget hotel and casino. If all of this wasn't enough to convince you, you should check out their attractive welcome bonus offered to new players who make a first deposit.
BetFair Online Casino New Jersey
BetFair has partnered with Atlantic City's Golden Nugget, but their New Jersey site will make almost no mention of their land-based casino anchor. Rather, you will find a BetFair site that nearly mimics the site that is one of Europe's most popular. The real money slot selection here numbers to nearly 400, with the total casino game selection coming close to an even 500. As for quantity and selection of both slot and other casino games, there are few other New Jersey online casinos that can even compete.
Though BetFair does not offer all that much in the way of new player promotions, they are hoping that the respect and renown that accompanies the BetFair name will be enough for players to give them a try.
Borgata Online Casino New Jersey
The Borgata is hands-down the number one land-based property in Atlantic City, and its online casino is trying to bring that top-notch environment to computers and mobile devices across the state. At first glance, what really takes us back is the overall selection of slot games, of which there are 300+ spread across a handful of different software providers. When you add to that the selection of other casino games (including live dealer games), there is no doubting that Borgata's online presence is almost as impressive as the mega-resort that calls AC its home.
This may seem small, but a feature of Borgata's online casino that we really enjoyed was the search feature, which will allow you to find a real money slot title in a matter seconds. Even if you do not know the name of the precise game which you would like to play, all of their slots and table games can be organized according to software providers.
Caesars Online Casino New Jersey
As far as Atlantic City casinos go, they do not get more well-known than Caesars. Like Borgata,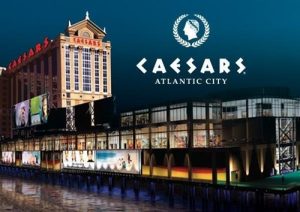 Caesars online New Jersey casino does a good job of living up to the prestige its land-based property has attained. To keep things concise, their selection of casino games is nothing short of comprehensive. If you want to play a real money slot game and cannot find it at Caesars, it likely doesn't exist. The slot library alone numbers almost 550 titles from a number of different providers. You may not be able to organize the games by their software providers, but the search function allows you to more easily narrow down the available options.
The promotions aimed at new players are fine enough, but what really intrigued us is a player's ability to link their existing Caesars Rewards account, or create a new one. This means that playing casino games online can lead to real-life perks, such as free casino play, free stays, and much more.
BetMGM Online Casino New Jersey
The Borgata may have its own online casino app, but Atlantic City's premier land-based casino also partnered with BetMGM to deliver another world-class online site for those in New Jersey. If we are being completely honest, the BetMGM New Jersey online casino looks and feels a lot like the Borgata and the game selection is equally as impressive. The slot library consists of more than 300 titles across a number of well-known software providers.
With regard to standard casino offerings (ie. Slots, table games, etc.), BetMGM New Jersey has more than just its bases covered. What really impressed us however, was the selection of variety games including Slingo and scratch cards.
SugarHouse Online Casino New Jersey
Even though SugarHouse's land-based casino is located a little more than an hour's drive westward of Atlantic City—in Philadelphia, Pennsylvania—it also operates a full-scale online casino that caters to New Jersey. In New Jersey, the SugarHouse online casino is tied to Atlantic City's Golden Nugget. SugarHouse boasts more than 450 slot titles produced by some of the top-rated software providers in the industry, including NetEnt, Evolution, and IGT.
There is no doubting that real money slot games comprise a majority of the overall online casino slot library, but there is assuredly something for every type of gambler.
PartyCasino Online Casino New Jersey
PartyCasino is yet another New Jersey online casino brand that is tied to the famed Borgata resort in Atlantic City. PartyCasino is different than almost every other approved New Jersey online casino brand in that they were a part of the market before the market existed. Back in the early 2000s, when regulated online casinos did not yet exist in the United States, PartyCasino operated under the name StarLuck Casino. It was the incredible performance of StarLuck that bred the launch of PartyPoker, one of the biggest US online poker skins prior to the Unlawful Internet Gambling Enforcement Act of 2006, which effectively banned all forms of real money online gambling.
Thanks to this history along with the merging of PartyCasino's parent-company with gaming giant BWIN a few years ago, this site has risen to become one of the most-trusted online casinos on the New Jersey market.
Resorts Online Casino New Jersey
Resorts New Jersey online casino bears the same name as the casino that is located in Atlantic
City. Though the online site and mobile app (which is available on both iOS and Android devices) may look and feel a bit dated, there is something here for every type of bettor. The overall slot selection numbers more than 500, and with dozens of other table games and specialty casino games to go along with it, there is more at Resorts online casinos than one can wrap their head around.
What makes Resorts just a little bit different from many of its New Jersey online counterparts is the offering and selection of promotions and bonuses aimed at both new and returning players. Whether it be the rewards program or the rotating lineup of promotions, there is no shortage of opportunities to dramatically increase the size of your bankroll.
Mohegan Sun Online Casino New Jersey
Being that Mohegan Sun's launching in New Jersey coincided with that of Resorts, it should come as no surprise that these sister sites look and feel almost identical. It also goes without saying that Mohegan Sun in New Jersey is tied to Resorts Casino and Hotel in Atlantic City. Though the real money slot and overall game offerings at Mohegan Sun online are nearly identical to that of Resorts, there are differences in the promotions offered to both new and returning players.
At first glance, Mohegan Sun may not have all the same bells and whistles as its New Jersey online casino counterparts, but what it lacks in aesthetics it more than makes up for in game selection and promotions.
Hard Rock Online Casino New Jersey
Hard Rock Casino followed up opening a new physical casino in place of the former Trump Taj Mahal in 2018 with the unveiling of their online casino platform less than a year later. Despite being one of the newest Atlantic City casinos to go live online, Hard Rock offers players everything they need and more. From a slots perspective, there are roughly 400 slots from a variety of different software providers. Unfortunately, there is no concise way by which one can refine slot games by the software company that produced them.
There are more than 20 table games, however many are variations of both blackjack and roulette. The video poker selection is adequate, but not as expansive as you will see at other New Jersey online casinos.
Pala Online Casino New Jersey
If you haven't heard of Pala Casino, that is probably because you aren't from San Diego nor the surrounding areas. This Southern California casino resort had its eyes set on the New Jersey market well before it even really existed. Back in the early 2010s, the resort applied for and was awarded a license, even if it did not have much use at the time. Eventually, Pala paired with Borgata and brought another name to the online casino market in New Jersey.
As for what the Pala New Jersey online casino has to offer, there is a lot to be desired. At the moment, the overall variety and quantity of slot and table games is only a shadow of what you will see from some of the larger, more established New Jersey online casinos. All in all, there are exists just over 100 slot games.
Scores Online Casino New Jersey
Most people across the country associate the Scores name with "gentlemen's" clubs, but their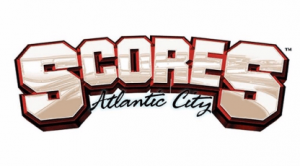 New Jersey online casino proves that they have more to offer than drinks and scantily clad, fine looking women. When it comes down to it, you will notice that Scores online casino in New Jersey looks and feels almost identical to that of Pala online casino. The reason for this is due to the fact that both sites were created and are operated by the same organization, the Pala Band of Native American Indians.
The land-based casino to which Scores is tied is none other than Borgata, which is associated with more New Jersey online casino brands than any other Atlantic City establishment.
UniBet Online Casino New Jersey
UniBet is another big European name with a time-tested track record that decided to explore the legalized and regulated online casino market in New Jersey. Following in the footsteps of European counter part Bet365, UniBet chose to partner with one of the newest Atlantic City casinos, Hard Rock. With less than 300 slot games available, there are assuredly online casinos out there with more variety, but few can offer the track record and experience that UniBet can. The table games and video poker selection can also be described as adequate.
The promotion aimed at new casino players is a 100% match coupled with a free bet, which is a nice combination of promotions that would exist separately at most other New Jersey online casinos.
DraftKings Online Casino New Jersey
DraftKings is known around the world for its Daily Fantasy Sports competitions as well as sports betting, but their days as a sports-only organization are long gone. Their New Jersey online casino is easy to navigate and cleanly set up, but is not quite as expansive as some of the more

well-established online casino names, such as UniBet or 888.
Over time, we fully anticipate that DraftKings will add to their game library surely and steadily. For now, what the site lacks in game selection it more than makes up for as far as promotions and bonuses are concerned.
Harrahs Online Casino New Jersey
Harrahs is another one of those Atlantic City casinos who seems to have entered the online casino market simply because they feel as though they have to. Judging from their selection of games alone, it is clear to see that Harrahs has a lot of work to do. The overall quantity of games numbers less than 100. The lone silver lining is the fact that the overwhelming majority of games at Harrahs are slots.
No matter what New Jersey online casino you choose, you can rest-assured knowing that you are dealing exclusively with operators that can be trusted and relied-upon. Gone are the days of people signing up at an online casino never knowing whether they will be able to cash out or if their personal information will be compromised by hackers or other unscrupulous individuals. All of the abovementioned online casinos are fully licensed and regulated by the State of New Jersey, specifically the state's Division of Gaming Enforcement.
Click Here for Our TOP 2023 USA Online Slots Site!