Hard Rock Hotel & Casino of Atlantic City is claiming the title of world's first live online slots, but what exactly does that mean? Over the years, slot machines have evolved from traditional lever-style machines, adding buttons to make gambling even simpler. Over time, new laws and the development of online casinos have made it even easier for gamblers to play on their computers or mobile devices. Hard Rock's latest venture adds a new dimension to this type of slot play, offering players the option to bet on real-life slot machines without ever laying a hand on them.
The Old Dog's New Trick
On Monday, Atlantic City's Hard Rock Hotel & Casino unveiled slot machines that operate within their building but are dedicated entirely to online gamblers. The 12 slot machines are the result of a collaboration between HardRockCasino.com and Softweave Ltd., an Israeli-based internet gaming company. The new project is said to be the first to offer live online slots anywhere in the world. The machines were introduced during a news conference on Monday morning, and gamblers were able to use the machines shortly after the announcement.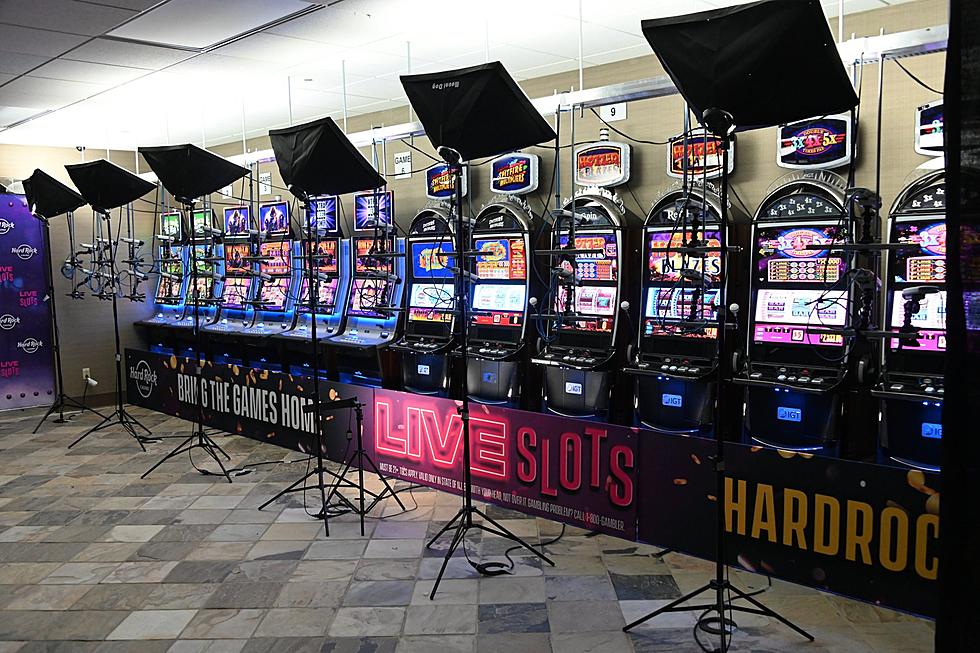 Joe Lupo, president of Hard Rock Hotel & Casino of Atlantic City, praised the new project as "ground-breaking" for the budding online gaming industry throughout the state of New Jersey. Additional online options, such as the new online slots, bridges the gap between online gamblers and the brick-and mortar casino, potentially enticing them to stop in and play in person. The new live slots also open the door for new players who may not be able to get to the casino in person but are hesitant to try online gambling.
The live online slot room is located directly across from the Fresh Harvest Buffet and has a wall with key-shaped windows to allow guests a view of the action. In the room there are 12 slot machines, including five popular games: Leprocoins; Buffalo; SpitFire Multipliers; Hotter than Blaze; and 3x4x4x Double Times Pay.
How Live Slots Work
Live slots operate similarly to online live dealer card games. The live slots are physical machines that exist within the casino that online gamblers can view through cameras positioned in front of the machines. Any players with a valid internet gambling account with Hard Rock can access the new machines through the casino's online gambling website. As it stands, there are only 12 existing live online slot machines; if they are full, players must join a queue and wait for one to become available.
Other than the fact that players access the slots online, there are no differences between these machines and their casino-floor counterparts. The machines use a random number generator to produce the outcome of each wager. The new live online slot machines go through the same state gambling regulations that other machines go through, in order to ensure their integrity.
Why Live Slots?
Kresimir Spajic, senior vice president of online gaming at Hard Rock International, believes that the live online slots offer a smooth transition for players who may be reluctant to try online gaming. The physical machine offers them a familiar looking device that they can now play online. Another upside to the new live online slots is the fact that players can enjoy popular slot machines that were previously unavailable through online platforms, leaving players no reason to avoid trying the easily accessible live online slots.
Since New Jersey legalized online gaming in 2013, the state has rolled out a number of programs to entice new players. One successful example would be the implementation of live dealer card games, which give players the opportunity to play casino-style card games with a live dealer through the use of video and online gambling platforms. Spajic believes that live online slots are the next logical step for the online gaming industry, which he said has been "lacking innovation."