Video gambling terminals have become readily available throughout the state of Missouri, making it easy for any resident to take a trip to their local convenience store to start betting. This ease of access has raised many questions about the regulation processes for these games and the potentially negative effects they have had on residents and businesses throughout the state. The Missouri Gaming Commission has ruled that the only legal slot machines are those that are offered in the state's 13 brick-and-mortar casinos, suggesting that action be taken on to remove the gaming terminals that have popped up in other locations. On the heels of a number of informal complaints as well as lawsuits, state lawmakers are now hoping to provide clarification about the legality of these machines.
Operating Without Regulation
Unregulated gaming terminals, similar to the types of electronic slot machines that can be found in brick-and-mortar casinos, have popped up at gas stations, bars, and clubs throughout the state. The immediate convenience of these terminals gives residents access to gaming opportunities that they used to travel longer distances to play. By placing these gaming terminals in these convenient locations, gamblers have found it easier to travel a few minutes down the road to take their chances on the slot machine-style games, rather than to driving to a brick-and-mortar casino. Additionally, these games have become available to many residents who have never set foot inside a casino, encouraging new players to try their hand. The combination of these two things has created the perfect storm of concerns.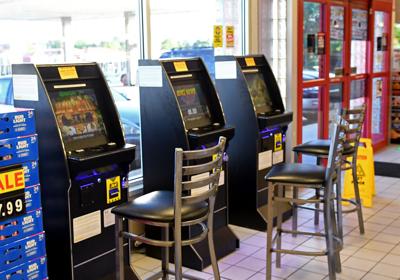 The terminals operating outside of casinos in Missouri are doing so without the regulation of the Missouri Gaming Commission. This means that there are no rules governing acceptable payouts or acceptable odds. The chances of winning at these terminals can be less that the chances of winning at a casino, which is forced to adhere to certain guidelines deemed appropriate by state lawmakers. Without the proper regulations for the video terminals, there are no protections in place to prevent gambling addiction or provide resources to those who are addicted.
Research has shown that slot machines are one of the most addictive forms of gambling, due to the fact that bettors can see instantly whether or not they have won their bet, and then can immediately place another bet after seeing the result. This type of instant risk and reward makes it a prime concern for addictive gambling behaviors, and the lack of regulation on these gaming terminals throughout the state makes it all the more concerning. Additionally, some residents who have used these terminals expressed that they were completely unaware that these games were not being regulated, which could put them at risk for dangerous gambling behaviors.
Threat to Existing Gambling Operations
In addition to the concerns surrounding residents and gambling addiction, the new gaming terminals pose a significant threat to legal gambling operations in Missouri. Easy access terminals could be deterring residents who would otherwise be spending their money on the lottery or at established casinos that are adhering to the laws laid out by the state.
Both the lottery and the brick-and-mortar casinos in the state are responsible for paying taxes to various state programs. For example, casino slot machines are taxed on the earnings they make each year, and a portion of those earnings are dedicated to funding education. If residents are choosing to go to a local gas station instead of one of these casinos, then educational funding will suffer.
Casino slot machines are required to offer payouts of at least 80 percent. This regulation ensures that games are fair, and that players aren't being taken advantage of. Players have generally a 1-in-4 chance at winning some of these slot games, but their gaming terminal counterparts are not held to these same standards since they are unregulated. This means that the companies operating these terminals could be taking advantage of players without providing any safeguard against gambling addiction.
Emerging Legal Issues
A civil suit filed in Crawford County is calling for the removal of machines owned by Torch Electronics, whose machines have contributed to all of the concerns surrounding what the Missouri Gaming Board has called illegal machines. Torch Electronics has not disclosed its payouts or whether it has put any significant programs in place to prevent gambling addiction or offer programs for treatment. What's more, is that Torch Electronics has been linked with a number of high-powered lobbyists and political consultants, including Mike Parson, who received $20,000 from the company for his political campaign. These dealings do little to help ease concerns of residents and lawmakers.
Torch Electronics and other companies responsible for the operation of the alleged illegal gaming terminals argue that their machines are legal amusement devices because they require skill not chance in order to win. However, even if that is the case these machines must still face some form of regulation like their casino counterparts. Now these issues will be brought before lawmakers for the 2020 session on January 8.