Governor Asa Hutchinson of Arkansas has issued new health restrictions in relation to the ongoing Covid-19 pandemic. The health restrictions stipulate that bars, restaurants, and other locations with licenses to distribute alcohol are required to close no later than 11 pm. This order will be in effect through January 3 and the hope is that this curfew on alcohol will help to stop the spread of coronavirus in the state.
But not for Casinos
Thankfully, to many of Arkansas residents, the health restrictions will not extend to casinos. According to the Arkansas Department of Finance and Administration casinos will continue to be allowed to function from 9 am to 2 am in accordance with the health order issued last May. Industry leaders were also happy to hear the news of this exclusion.
Carlton Saffa is the Chief Market Officer at the Saracen Casino Resort. According to him, the exclusion of casinos from this recent health related order was not a mistake nor an oversight.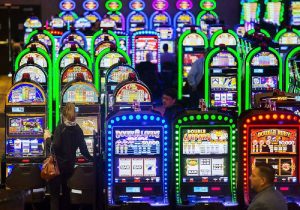 "We are licensed as a casino," said Saffa. "Obviously, we're inclusive of some subsets of hospitality but this property is a gaming facility, just like Oaklawn and just like Southland. Since the onset of Covid-19 and the government's first reactions to it, casinos have been regulated uniquely, and we should be." The Department of Finance has issued guidance that confirms this opinion.
Amendment 100 to the Arkansas constitution allowed for the operation of four casinos in the state. According to the text, "Casino licensees shall be permitted to sell intoxicating liquor or provide complimentary servings of intoxicating liquor, only for on-premises consumption at the casinos, during all hours in which the casino licensees conduct casino gaming. To that extent, casino licensees shall not be subject to Ark. Code Ann. §3-3-211, which prohibits the sale of intoxicating liquor on Christmas Day, and Ark. Code Ann. §3-9-201, et seq. and other applicable Arkansas law requiring the residents of a dry county or city to vote to approve the sale of intoxicating liquor."
Still doing their part
Therefore, casinos fall outside of the purview of the recent health restrictions. However, Saffa has taken the initiative to assist the state in attempting to stop the spread of Covid-19. The dine-in restaurants at the Saracen Casino will close at 11 pm as will the casino's bar venues. On the gaming floor, drink service will continue until the casino closes daily operation at 2 am. In addition, all of the other health related measures practiced at large across the country will continue to be observed. Disposable drinkware, social distancing, sanitation stations, and mask requirements will all still be in place. "Outside of that, we'll continue to do what we have been doing, which is to continue to implement a robust contact tracing protocol. The casino industry has been asked by the state to participate in contact tracing for all patrons, so thousands of people enter this building every day and every one of their IDs are scanned, so we have a running log of who comes in the building," says Saffa.